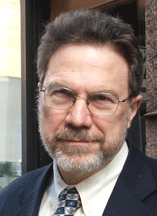 Albert Ettinger is currently in solo practice. From 1997 until 2010, he held the position of Senior Staff Attorney at the Environmental Law & Policy Center of the Midwest.

Mr. Ettinger's work since 1997 has focused on protecting water quality and implementing the Clean Water Act. In doing this, Mr. Ettinger represented numerous environmental organizations in legal and regulatory matters, including the Sierra Club, Prairie Rivers Network, Iowa Environmental Council and Kentucky Waterways Alliance. This work has involved development of water quality standards, work on animal feeding operations, review of permits for sewage treatment plants and other point sources, mining issues, lawsuits against U.S. EPA, citizen suits against dischargers alleged to have violated their NPDES permits and suits against the U.S. Army Corps of Engineers relating to Corps' activities under Section 404 of the Clean Water Act.

Ettinger was also counsel for environmental organizations in several cases brought under the Clean Air Act alleging violation of the new source review provisions and has been counsel for plaintiffs in numerous NEPA actions.

Prior to coming to ELPC, Mr. Ettinger was a partner at a private law firm in Chicago where he worked on numerous federal antitrust cases as well as cases arising under the federal commodities, environmental, racketeering and securities laws.

Ettinger is a graduate of the University of Michigan (1975) and the University of Michigan Law School (1979).